Document Control
Keep the entire company's all documents in one place. More than hundreds of companies worldwide use QISS to automate core business processes and document management activities. Also, they use QISS to promote collaboration, improve decision-making, and accelerate time to market.
QIA offers all the support you need to decide if QISS Document Management Software meets your needs. QISS Document Control Software includes:
Email support.
Over-the-phone support.
Help resources.
Available video guidelines on how to use the QISS software.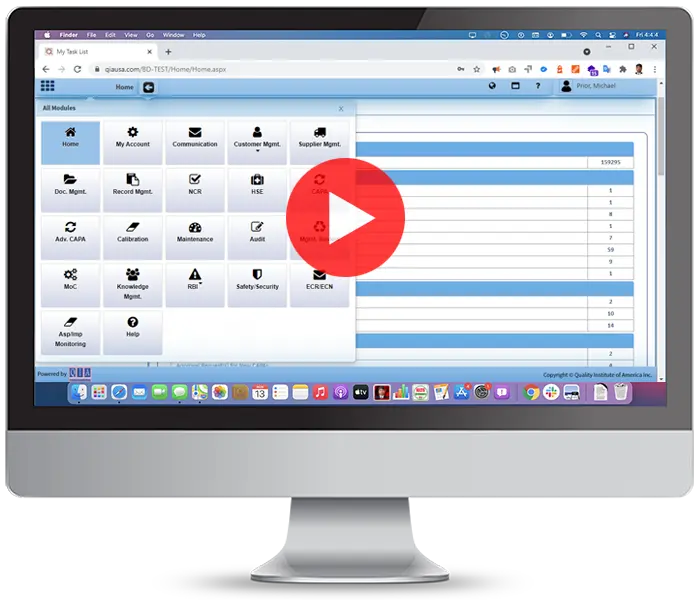 ISO Document Control Software
---
QISS has an ISO Document Control Software Solution that helps you fulfill ISO (International Organization for Standardization) requirements in an extremely easy way.
---
The notion of document control is integral to ISO 9000. ISO 9001 2000. For instance, requires the establishment of a document control software system that stores and manages documents relating to the implementation, maintenance, and continuous improvement of a QMS – Quality Management System.
QISS Document Control Meets All Requirements of ISO Document Control
Ensures ISO 9000 compliance of documents with safety and integrity
Combines robust electronic routing and approval system
Entire audit trail and reporting system
Electronic signature management and control system
Open and scalable systems architecture
Industry-standard database support
Read the following how QISS Document Control Software meets all the conditions of ISO document control:
Document Control Difficulties
01. Disorganized Paper-based Document Control System
All types of businesses with multiple facilities and employees in different locations may find it more economical to maintain separate quality systems initially. Mainly paper-based or hybrid document control systems.
However, these systems are inefficient in the long term.
Such as
Requiring tremendous person-hours in routing Standard Operating Procedures (SOP)s and other documentation.
Getting signatures and approval.
Face-to-face meetings to discuss changes.
Hand-operated or old-fashioned search and retrieval of documents during ISO audit, etc.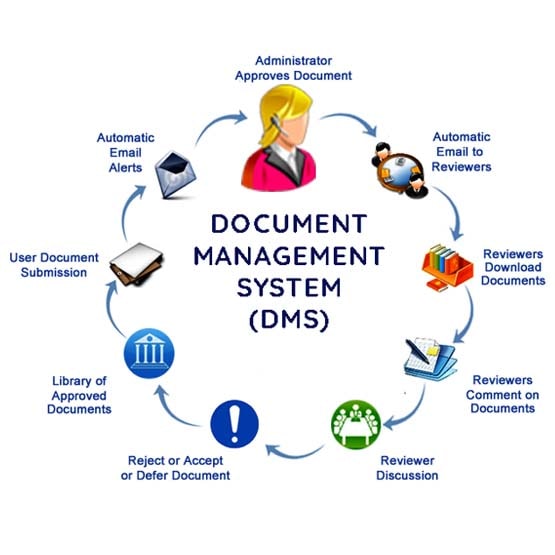 02. Absence of Document Revision Control
In a paper-based or hybrid system, employees manually check out documents and other materials. Tracking down any document activity is painful. Making a change in a Standard Operating Procedures (SOP) or other document requires hand-operated/manual submission of a change request or discussion in face-to-face meetings.
03. Detached Document Control Processes
Communication failure can occur in organizations that rely on different tools and processes to manage their quality system. Inconvenient communication can lead to delays and weak results. Originating this type of situation for every kind of organization is hazardous.
04. Absence of Oversight
It isn't easy to generate accurate, up-to-date, and timely reports and trends using different tools. Without a powerful, efficient, effective, and user-friendly reporting tool, managers cannot get control of their QMS (Quality Management System).
QISS Document Control Software Solution
01. Beneficial, Efficient, and Effective Document Control System
QISS Document Control Software meets the conditions of ISO document control by automating the routing and delivery of Standard Operating Procedures (SOP)s, policies, and other documentation. The document control software from QIA can handle all documents regardless of the software used to create them.
Such as
QISS provides a secure and centralized repository for document control that makes search and retrieval simple during inspections and audits.
QISS is web-based document control software.
QISS documents is accessible to all authorized users from anywhere, virtually using the internet.
02. Automated Document Revision Control System
QISS document control software meets the conditions of ISO document control by providing automatic revision control to ensure that the current version of a document is available. Changes are initiated and approved electronically. If users make a change, they need to record the reason. The QISS document control system tracks all changes and makes them available through reports.
03. Integrated Training with Document Control Process
The QISS software for document control management from QIA meets all conditions of ISO document control by connecting to all quality sub-systems like Employee Training Management, Audit Management, CAPA Management, Change Management, Customer Complain Management, etc.
04. Improved Management Visibility
QISS document control software meets the conditions of ISO document control by providing advanced analytics and reporting capability. Also, includes customizable reports and an online chart, graph, etc. Through these reports, managers will get a real-time view of the quality processes. They can be more proactive about improving their quality system.
Document Control
Document Control is a document management service whose purpose is to support controlled processes and practices for creating, reviewing, correcting, issuance, distributing, and accessibility of documents. It refers to the practice and profession of administering document management standards within a given workplace or other definable scopes.
Document Management
Document Management is a process or system used to capture, track and store electronic documents. It is often referred to as a Document Management System (DMS), which uses computer software to store, manage, track electronic documents and images of paper-based information captured through the use of a document scanner. It is how your organization stores, manages, and tracks its electronic documents. It provides document protection, access control, centralized storage, audit trails, streamlined search, and retrieval.
Benefits of Document Management for every business
In every business, documents, whether in paper format or electronic format, play an essential role. Handling the information and individual document processes can be challenging if the business relies on paper-based documentation only. Document management can bring countless benefits to a company.
Key domains which are benefits of installing document management systems:
Increased Document Security
Easy Access to Centrally Held Documents
Improved Business Efficiency
Enhanced Business Continuity and Disaster Recovery
Centralized Location for All Documentation
Access Your Documents Anytime, Anywhere
Integration with Existing Business System and Software
Reduced Storage Space and Costs
Choosing the Right Document Control System or Document Management System
Managing paper documents, or even poorly organized digital documents, can lead to incompetence that costs your company money, time, headaches, and productivity.
Investing in a proper document management system that meets your unique demands is the best way to increase quality and productivity.
However, finding that solution is another issue.
With the help of best-in-class document management software, QISS offers solutions that allow you to replace paper documents.
QISS Document Control Software helps your business save time and money by reducing many things with quality output.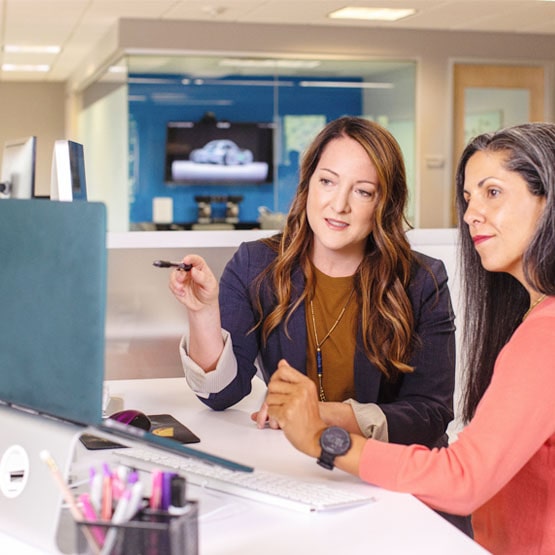 Essential Steps to Implement a Successful Document Management System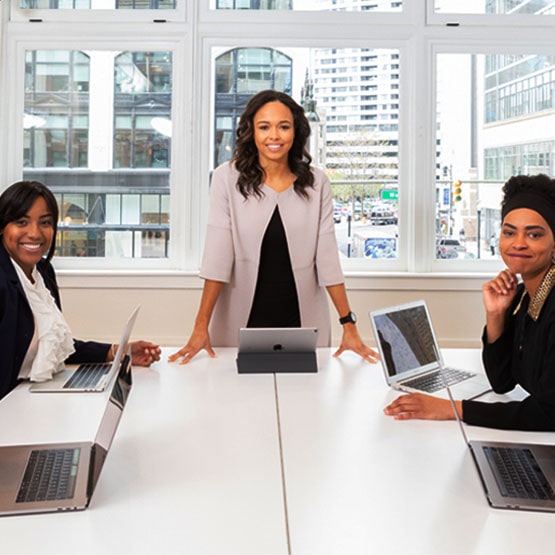 It must be clear to you now how having a document management system benefits an organization and helps to optimize business workflows.
So if you are ready to implement document control software or document management software for your business, then you can follow the following steps:
Inform relevant people
Define your requirements and goals
Make a list of features
Find a DMS provider
Post-implementation support
Benefits of Document Management System (DMS)
A modern workplace wants more significant optimization and productivity. You may be worried about the profits that your business may obtain from new investments. There are many benefits of using a tool that helps manage your company's documentation without any trouble. The advantages of using a document management system to manage digital files are usually more powerful than you can imagine. Digital documentation is the stream of the future. The earlier you can make the change, the better. The following of the most outstanding benefits of incorporating a document management system that may inspire you:
Air-tight Protection
Less Physical Storage
Better Backup
Easy Updates
Enhanced Collaboration
Saves You Money
Transparency
Green Office
Easy Document Retrieval
Flexible Indexing of Documentation
Lightning Search
Digital Archiving
Meet Compliance Requirements
Lower Cost
Save Time
Save Money
Instant Access to Documents
The Advantage Over Other Businesses
Fast Deployment
Improve Customer Service
Top Levels of Productivity
Green Business Practice
Document Backup
Document Recovery
Improves Workflows
Better Organization
Easy Version Control
Grants Wider Access to Documents
Integrate with Other Systems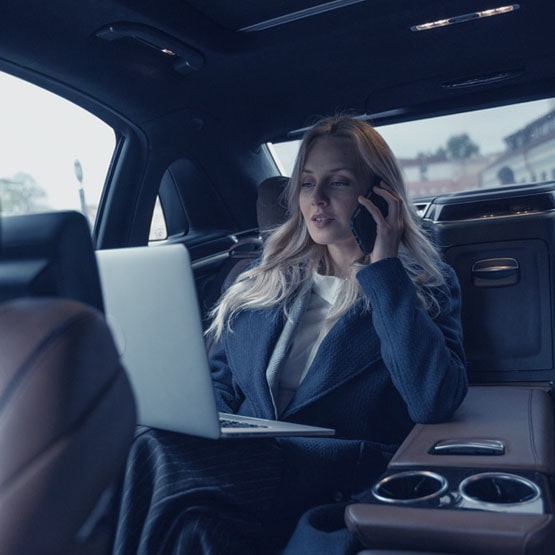 How Does a Document Control System or Document Management System (DMS) Work
A document management system (DMS) manages a document starting from its beginning stage. It has a prominent role in the complete lifecycle of a document. Let's see how a document management system works, from document creation to storage to document retrieval and distribution.
Document Creation and Capture
Document Storage
Document Retrieval and Distribution
Features of Document Management System (DMS) that Add Value to Your Business
A Document Management System (DMS) is not only about a workflow. It is a necessary step towards a paperless and hassles free organizational culture. In a word, all document management systems are not equal. Many things set them apart from each other. So, understanding what makes for a document management system is essential for small, medium, and large businesses. Before you decide to buy a document management system, study its features and ensure that it meets your business requirements.
A few extraordinary features of Document Management System (DMS) are following:
Categorize Content
Document Libraries
Metadata management
Monitor Progress through Versioning
Frame Sound Information Policy
Co-authoring Functionality
User-friendly UI (User Interface)
Cloud Access Facility
Intelligent Organization
Powerful and Easy Search Feature
Permission Management
Universal Document Format Support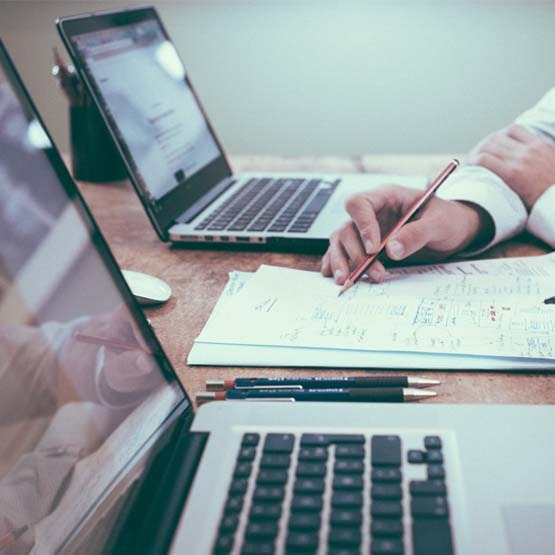 How to Select the Best Document Management System for Your Business
Selecting the best document management system for your company is a challenging and confusing process. There are so many options available with various features; narrowing down to one is not easy. You need to consider the following top four things to select a DMS that is the best for your business
Security
Scalability
Ease of use
Reliability
Hints for implementing your new document management system.
The benefits and features that come along with implementing a perfect document management system can impact every part of your company. Disregarding it in today's competitive business environment is like you miss your business's next-generation fortune. So, keep the paper aside. It is time to take your business to the next level.
Clarify the effect of making the transition
Schedule a training session to teach your end-users
Scan your paper documents and make them digital
Customize your document management system
Take advantage of your vendor's customer support
Check-in with your staff frequently
Electronic Document Management System (EDMS)
EDMS stands for an Electronic Document Management System. An electronic document management system (EDMS) is a solution to store, manage, and retrieve documents for authorized users. Often providing document search functionality, mobile document access, document distribution, and document editing functionality.
In recent trends, nobody likes dealing with paperwork. Document management is likely to be the least of your concerns. If it isn't managed accurately, it could create many difficulties for your business. So, it is time to get a proper solution for your document management to support your business growth.
Benefits of Implementing an EDMS (Electronic Document Management System)
Beginning the task of converting massive amounts of paper documents to digital may seem very challenging. However, businesses that spend money on an electronic document management system provide the foundation to help streamline workflows and scale critical business processes. QIA found the following for you, why electronic records management is essential to implement for your start-up or established business (EDMS ideal for all types of business):
Highly Efficient
Cost-effective
Increased Productivity
Enhanced Security
Decreased Storage Space
Enhanced Regulatory Compliance
Supports Good Compliance Practices
Easy Document Retrieval System
Track Documents
Increased Document Searching Capabilities
More beneficial Collaboration
Protect Your Business
Provides Centralized Storage
Simple File Sharing
Normalize File Naming Conventions
Normalize Folder Naming Conventions
Extended Control
Improved Timeliness
Cheaper Archiving Costs
Improved Version Control
Boosted Efficiency
Improved File Management
More Consistent Content
Improved Task Management
Reliable Backup System
Top Disaster Recovery System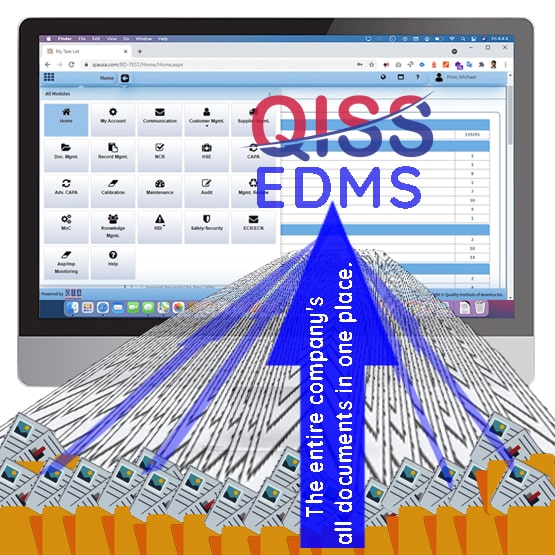 Why Choose QIA for Your EDMS Implementation
QIA started in 1994 by providing expert QMS Services.
Since 2003, it has been able to provide EDMS (electronic document management system) service on the back of QISS software.
QIA has vast experience in this software technology field with more than 100 happy clients worldwide.
QIA's active teams are keen to take on any challenge.
QIA can be your rightful guide for change and prosperity.
QISS DMS is the right place to start for you.
QISS DMS offers you clear-cut solutions to the document handling indisposition that your company faces.
From managing e-forms to moving your office online through intranet portals, it has a long-standing record.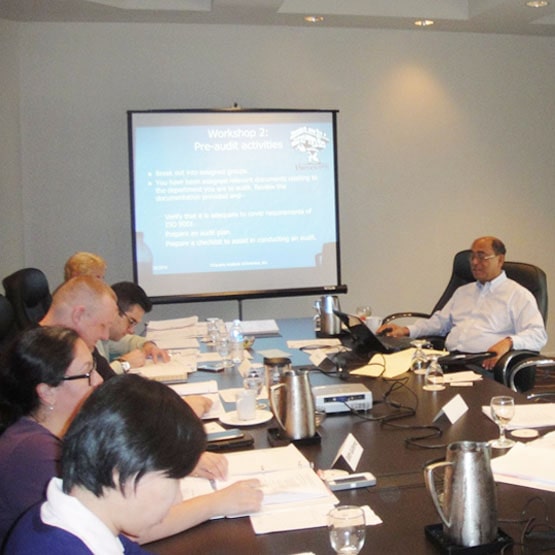 QISS Document Control Software
ISO standard based QISS Document Control Software or QISS Document Management Software or QISS ISO Document Control Software or QISS ISO Document Management Software introduce automation into your processes. A digital solution is more productive, but it also makes it more manageable to keep up on regulatory changes and maintain compliance.
Main Features of QISS Document Management Software
Setup

Form Builder

Manage

Approvals

Edit

Approval Request on Removed Employees

Document Owner Request on Removed Employees

Search
Sub-features of QISS Document Management Software
Setup
Grant Permission to Other Location Employee

Permission

Task Priority

Document Type

Standard Version

Standard Element
View Restrictions

Document Group

Upload File Name

Watermark Options

Document Options

Email Configuration
Form Builder
Custom Fields

Dropdown Field Values

Advanced Customization
Manage
Initiate Document

Change Document

Review Document

Document Sent for Approval
Document Upload Request(s)

View Dashboard

View Documents

View Document(s) Level
Approvals
Document(s) Waiting for Release
Edit
Convert Document ID

Import Documents

Change Doc. Control Number

General Information

Obsolete a Document

Replace a Document
Change Associated Document

Activate Obsolete Document

Change Document Owner

Delete an Obsolete Document

Change Review Date

Change Document Initiator
Approval Request on Removed Employees
Approval Request on Removed Employees
Document Owner Request on Removed Employees
Document Owner Request on Removed Employees
Search
Document Search

Saved Search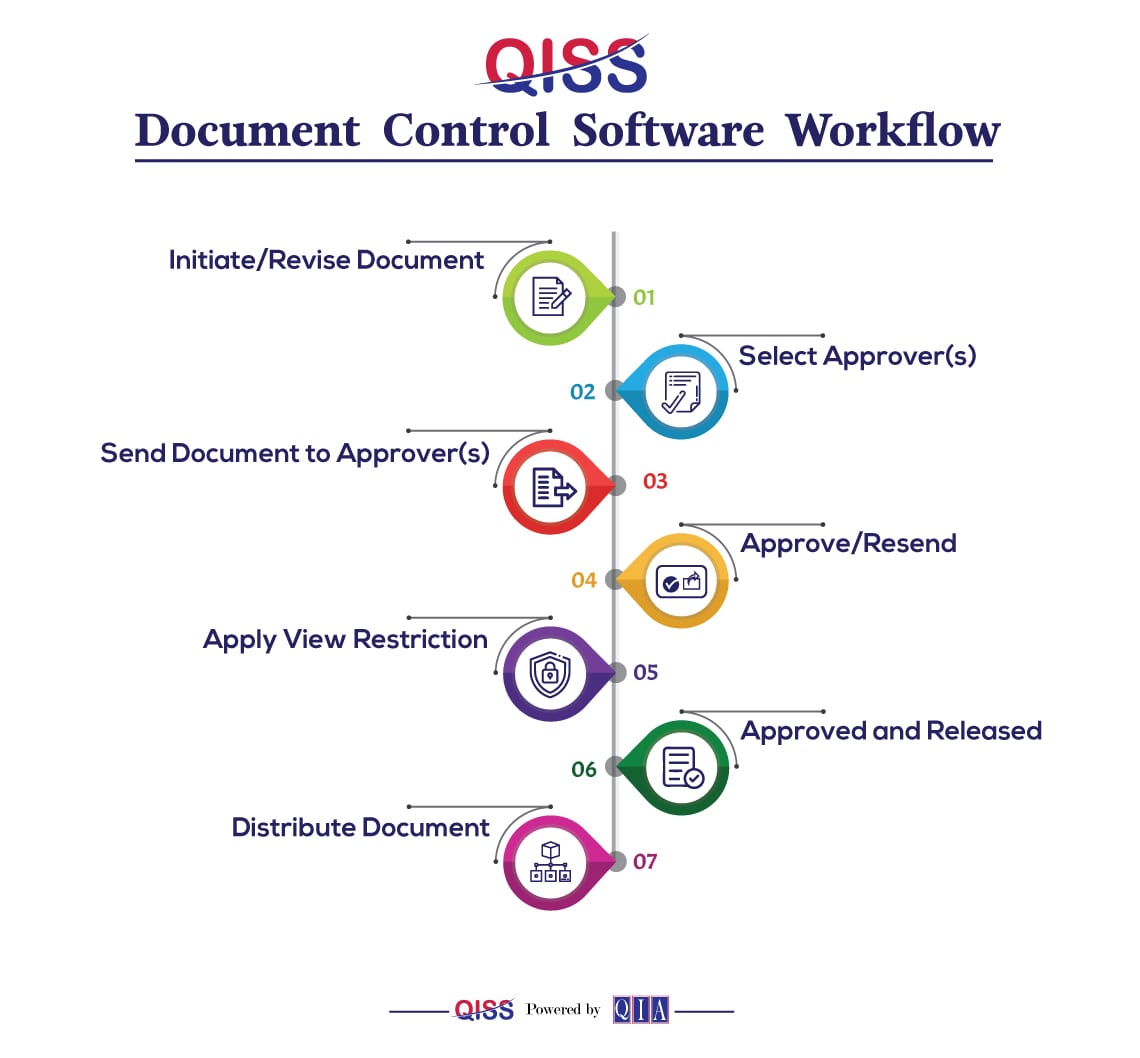 ---
Figure: QISS Document Control Software Workflow
---
ISO 9000:2015
ISO 9000:2015 (Fundamentals & Vocabulary) defines a Quality Management System (QMS) as follows:
A QMS comprises activities by which the organization identifies its objectives and determines the processes and resources required to achieve desired results.
The above definition can be universally applied to all Management Systems related to the ISO 9001 Standard for QMS-Requirements. It includes QMS covering different industry sectors such as ISO 13485, TS 16949, AS 9100, API Q1, API Q2. It also applies to ISO 14001 and 45001, the Environmental and Safety standards, and many others.
Why do documents need to be controlled, and what is meant by control?
To understand the purpose of controlling documents and what does control mean, we must first understand what a document is. A Document provides instruction on how to execute a job, a task, an operation, or a process. Everything that is produced as a result of a process is a product. A document is used to define a process via artifacts such as a Procedure, Instructions, Drawing, Specifications, etc. Records are a subset of documents with some special characteristics, defined a bit later.
A document, therefore, is of utmost importance. Ultimately, collections of documents define a System integrated to accomplish overall goals. Good documents are needed to define procedures. While creating a good document varies from situation to situation, the need for control and control steps are universally uniform.
Documents are living and can therefore change. It is this property of a Document that demands that documents be controlled to achieve the following objectives:
Ensure that documents are created to suit the situation. While the creation method will be different from situation to situation, the need to ensure review and approval must be constant. This is how a "Good" document is produced, often in a collaborative manner by people competent and authorized to do so.

Since documents can change, the process above needs to be repeated for each change. This means that there must be "Revision Control."

Since documents define the processes, and therefore the system, it is clear that people who are affected by the documents, those who need to use them, must be trained in these documents. More on this later.

Documents must be stored securely, and Documents must be stored in a manner that allows access only to authorized people. Documents must also be stored in a safe environment to eliminate deterioration over time and accessed by appropriate people and functions.
So, what are Records?
Records are documents that do not change. They record what has happened. It is historical data that describes results and provides evidence that certain results were achieved (or not). Since records do not change, the first three objectives, shown above, do not apply. The 4th objective does.
What is the QISS Document Control Software?
QISS Document Control Software is the process of organizing, routing, tracking, approving, and distributing all documentation involved in the design, development, manufacturing of products, supporting paperless process automation, and managing quality documents according to the ISO standards.
ISO standard requires organizations to establish a documented procedure to control several aspects of the document, including:
Identification

Storage

Protection

Retrieval

Retention

Review

Approval

Disposition

Legibility

Change tracking
The above procedures can help a company stay organized and maintain ISO standards.
Therefore use the QISS Document Management Software to maintain the ISO standard automatically. It will also help you release your tension and get an errorless result with extremely minimal effort.
How does QISS help an organization ensure control of Documents?
Using QISS to help you control your documents. A "First Principles" example of a Document Control Software. People who have seen companies achieve full control of documents in a water-tight manner will understand the value of QISS Document Control Software.
We have been involved in implementing ISO 9000 and related standards in hundreds of companies, starting from the time that ISO 9000 first appeared on the scene in the USA circa 1990.
Document Control used to be the biggest single effort of the entire project. The best systems typically did the following. Documents had to be created, printed out, and taken to approvers with cover sheets for signatures and edits. These then would be couriered back to the author, who would decide on changes. Once the document was complete and approved, it would be couriered to people on a distribution list, with a document that would be signed by the recipient and returned after any superseded version was destroyed and so attested to in the recipient Document.
The recipient would then take the new document and insert it in a Document Binder. There could be different binders for different topics. The superseded document would be destroyed. Better run companies would have a Document Control Room staffed with several employees (depending on the size of the company), who would manage the documents in a manner similar to that of a library.
A Master List of documents would be kept with details of revisions. Sensitive documents would be kept under lock and key and the process would be repeated by recipients of such documents.
The above scenario describes the essentials of what needs to happen in a good Document Control Software. Some of these actions can be done with Microsoft Office help; for example, Outlook will help with documents' transmissions.
However, there still needs to be a system for remembering what to do and when to do it. Also, a system for the follow-up to ensure timely actions, as well as escalations. Clearly, this is a lot of work that takes time and costs money. It still leaves room for human error and potential security breaches.
This is where Document Control with the QISS Document Control Software comes to the rescue. This is why one of our customers exclaimed, "O' My God! This is a dream come true !"
QISS Document Control Software is an application for enabling water-tight processes and practices for the creation, modification, issuance, distribution, and accessibility of documents.
There are some rudimentary solutions that let you drop documents and share, but you will end up with a hodge-podge arrangement that will need human supervision and intervention. QISS Document Control Software literally automates all of the above workflows and requirements, leaving human beings with the time to think, plan, and execute the results of an amazing document control application.
How Does QISS Document Control Work?
QISS was initially designed to automate the management processes involved in ensuring the Control of Documents in a Quality Management System (QMS). The steps shown in the First Principles above were therefore programmed as a Workflow. Later on, as we got feedback from our customer base, we added features that made the system even more useful to support a QMS. A brief description of how the QISS Document Control Software Work is shown below:
1. The first step is to configure the items that will be used over and over again. They will provide a quick way to define a document and give the system the structure to make your job easier. These items are called Setup items and include:
The different types of documents, such as Policies, Procedures, User Instructions, Forms, Specifications, and others. You can set up as many types as suits your needs.

Sections of the QMS Standard, such as ISO 9001, or any other that you are following or wish to follow. This allows you to quickly identify those documents that address a particular section of the QMS Standard. This is of particular benefit when you are audited for compliance and ISO 9001 Certification.

Departments of your company. This information quickly identifies those documents that belong to or are of particular interest to people working in a specific Department.

Levels. This enables you to organize your documents in a hierarchical structure. Examples would be Policies, Procedures, Work Instructions, etc.
2. Once you have done the setup, you are ready to use the Software. Let's look at a typical workflow:
Create a new document. You (the author) will draft a new document, and you can use whatever software you want to use, such as Microsoft Word, Excel, PowerPoint, etc.

Once you have created the document, you click on the relevant info you have set up in paragraph 1., and upload the document. You will then select from a list of people who are authorized (based on their competence and responsibilities) to approve documents. You may also select people you want QISS to notify when the document is released.

Then you click to send the document for approval. QISS will send an e-mail to the selected approvers informing them of the task they have. It will also show this task in the individual approver's personal Task List. There will be a Due Date for this task. This date can be automated on a scale of Priorities (also specified during Setup), or selected by the author from a pop-up calendar.

The approvers will click to download the document and then read it. At this point, they can either approve or Return to the author with comments. They can also edit or modify the document if they so choose.

If the document has been Returned, the author will be automatically notified in a manner similar to how the Approvers. The author will see all of the Returns, and he can resend the document with his changes. The Approver can accept the changes and Approve the document or suggest new changes. This process of Collaboration is managed by QISS in a manner very difficult to duplicate manually. The author can see the status of the process of Document Development on a dash-board, making the process efficient.

If the document is approved, the author will Release the document either immediately or schedule it for automatic release later.

There are several other features that can be activated at this time, such as Confidentiality, Periodic Reviews, Watermark.

The above process is repeated each time a document is modified/ changed.

Once the document is released, it is available in a Document Master List. There is a separate History Sheet for each document that shows a record of all activities related to the document, including names of people, date and time stamps, revision history. Links to previous revisions are also shown to provide a historical perspective of the document. QISS also provides the ability to use Electronic Signatures for compliance with stringent security requirements.
In addition to providing the above labor-saving, productivity improvement, and tighter management of the total QMS, QISS Document Control Software provides some more benefits, included are:
Advanced Search capability for locating documents of interest.

Protection of the documents not only in the application but also in the highly secure and safe web servers.

Managing revision control in a manner that allows reference to older documents in a controlled fashion, all the way to archiving obsolete documents and eventual destruction if needed.

Controlling access via specific authorizations, including confidential documents.

Audit trails of actions relating to documents with the date and time stamps.

Electronic Signatures to comply with highly regulated industry requirements.
These functions allow you to move from an unstructured jumble of unsecured documentation to a secure and structured system to increase both security and company efficiency. The resultant benefits of these, plus the positive effects on other competitive factors such as employee competence, can offer an attractive ROI.
Why does the QISS Document Control Software matter?
QISS Document Control Software can eliminate missing documentation, alert stakeholders to issues, and streamline corrective action processes. QISS document management system is an essential tool for compliance in highly regulated industries.
Suppose you're researching document control software for a highly regulated industry. In that case, there's a great chance that compliance is the primary concern. Reduced regulatory risk is a principal benefit of document control software. It is far from the only actual result possible. The perfect solution can improve information security, increase transparency, reduce business continuity risks, and offer other benefits.
Therefore, QISS Document Control Software system can be your first choice to ensure 100% compliance to ISO standards for your company without any fear.
Benefits of QISS Document Control Software
Benefit #1
The QISS Document Control Software can introduce strong, compliant identity and access management practices in highly regulated industries to assure only the right people have proper access at the right time. Accidental data exposure can result in loss of competitive advantage, damage to brand reputation, and other threats.
Benefit #2
QISS helps you with compliance factors that FDA and other regulatory bodies require, including:
QISS provides compliance with CFR Title 21, subpart 11 requirements for electronic signatures and passwords.

Complete document recall of outdated procedures and other irrelevant documents

A full revision history, including revision dates and identities of editing parties.

Effective safeguards against unauthorized revisions, deletions, or alterations of documents.
Benefit #3
QISS provides Transparency of Information:
Helps in identity and access management by protecting sensitive documents from exposure to the wrong parties.

Storage of multiple types of documents such as Word, PDF, Excel, PowerPoint, CAD files, and others

Retrieval of prior revisions

Control of archival and deletion of outdated documents

Mobile access to view and manage other actions
Benefit #4
QISS provides Global Collaboration by offering cloud-based services. This feature alone dramatically enhances your Quality Management System.
Benefit #5
Disaster Recovery: QISS stores your documents in very high-security cloud servers, with multiple redundant back-ups in different geographical locations. They are therefore available to you even if you have a disaster in one of your locations.
Benefit #6
Learning Management Integration. QISS Document Control Software is integrated with its own Training/Competence/Learning Management System.
Features of QISS Document Control Software
The QISS Document Control Software offers the following list of features:
The workflow in QISS Document Control covers the creation, review, approval, and release of documents. It can be modified to include new fields.

Documents once created and released can be revised to reflect changes with Revision Control features, including

QISS Document Control includes fields based on Best Practices, but you can quickly add additional fields to suit your needs

Assign levels to documents

Ability to Associate other documents

QISS includes automated document control numbers to reflect smart numbers data for quick references, such as document's type, department, and a section of the standard

Manual document control number and revision

Document control number and title can be automatically included in the document's filename.

Watermarks can be automatically inserted for identification if you choose to print and show the control number and revision. This enables maintaining control of documents outside of the system.

QISS enables you to plan reviews of released documents at various intervals to ensure the information's currency. Document owners are sent an email alert when such documents are ready to be reviewed.

The document owner can choose to review and make changes, assign others to collaborate, leave the document, and schedule another review later as required.

Views for confidential documents can be restricted.

Old/Obsolete documents can be archived.

Ability to notify users when a document is approved

Ability to fix minor changes by replacing documents without going through the approval process

Advance email notification about due dates
Configurable workflow for review, approval, and release/ distribution of documents:
– Documents are the vehicle for transmitting information to people and functions within an organization based upon which work affecting quality is performed. It is, therefore, important that just the pertinent documents are used in specific functions and conditions. These workflows are the backbone of a good document control process. These ensure that only competent and authorized people do these tasks, and in the proper order.
– QISS workflows also help ensure that all the necessary tasks are done on a timely basis, with a system of reminders and escalations. This, combined with dashboards and metrics, makes the job of managing the processes much simpler and automated. Additionally, required records are automatically created and stored as
Ability to revise documents
Once we have a library of adequate and authorized documents, we need to have a similar workflow to ensure that when a document is revised, it goes through a similar process to ensure that the goodness of the document is maintained, as well as ensure that the different versions are controlled, with changes documented.
Ability to add custom fields
All QISS Software have sufficient fields as part of the workflow for people to fill in that will ensure compliant data collection and help ensure best practices. However, if some companies need more data, they can easily build their own fields within minutes to enhance application performance.
Assign levels to documents
This is one example out of many where QISS goes far beyond minimum compliance to QMS standards by providing enhanced functionality to best practices. This feature enables companies to organize documents in a hierarchical fashion to make the management system easier to operate.
Ability to Associate other documents
This enables the system to provide related documents with one click.
Auto-generated document control numbers to reflect the document's type, department, and the section of the standard:
This follows the most popular and powerful arrangement for identifying documents to support a management system. It is an intelligent system to give people an insight into the nature of the document.
Manual document control number and revision
If, for a reason, a company wants to use a manual numbering system, QISS provides the ability to do so without diminishing the utility of the Document Identification system.
Document control number and title can be automatically included in the document's file name
This helps to identify documents that you might download to your device.
Watermark can display/print document control number and the revision number of a document
QISS ensures watertight control of documents for all documents in the library. However, sometimes it might become necessary to print out hard-copies of a document. The QISS will automatically stamp the document with its pedigree for reference and any appropriate action in such cases.
An automatic reminder will be sent to the document owner when the document is scheduled for review
This review is recommended to maintain the pertinence of a document already in the library. Individual documents can be presented at appropriate intervals for currency.
The document owner can review and make changes, assign the work to others, or leave the document in its current revision and schedule another review later as required
Enables a comprehensive nature of the periodic review.
View of confidential documents can be restricted
This can be aimed at individuals or groups of individuals, such as departments.
Old or Obsolete documents can be archived.
This feature is self-explanatory.
Ability to notify users when a document is approved
This feature enables a deliberate call to selected individuals to read and use. It acts as a distribution system for documents.
Ability to fix minor changes by replacing documents without going through the approval process
QHSE standards require strict protocols for changing documents. Sometimes, the changes could be so minor that the full protocol could be unnecessary, such as grammatical errors. In these cases, authorized people can just simply replace the errant document.
Electronic Signatures
QISS provides the ability to use electronic signatures for more stringent control of the approval process and ensure that the user's identity is assured. This feature also helps companies that need to comply with requirements from Governmental agencies such as the FDA.
The history of QISS Document Control Software
Dream Come True
One of the most distinguished compliments we have got for QISS is when we presented it to a multinational company in 2006. One of the Quality Managers in the audience just said: O My God! "This is a dream come true."
The First Six Years
The Document Control Software function in a QMS is the back-bone of the QMS because that is where the QMS is created. To get a full understanding of the role of Document Control, the following history of ISO 9001 itself is offered.
The most important part of the mother of all QMS standards has been the ISO 9001*:1987. This Standard took the world by storm and quickly became the choice of large industry leaders to demand of their suppliers. This was the period of formation of the European Union (EU formed in 1993). There was a need for finding platforms to standardize rules and practices to harmonize and simplify trade between the member nations. One major factor was to standardize the acceptance criteria for product quality. ISO 9000 easily fit the need and was widely accepted amongst the European countries. Companies that had their QMS certified to ISO 9000 had a clear advantage over competitors who were not.
By the time the Standard made e a meaningful entry into the USA, it was around 1990. This was when there was a sense that the Europeans were creating a "non-tariff" barrier to keep non-Europeans out of the EU.
In 1990, the founder of QIA, Wali Alam, was assigned the job of implementing ISO 9001 in one of the first groups of companies to be certified in the USA. In 1992 Wali was recruited by Lloyd's Register, a UK Certification Body holding the first accreditation from the NACCB.
Wali had spent twenty years working in multinational companies in the general role of Manufacturing Systems, including senior leadership responsibilities. When he first saw the Standard, he was struck by how well the Standard had distilled and synthesized pretty much everything that Manufacturing Companies need to do to improve Quality, Productivity, and Profitability.
This was the time of paper systems. Policies, procedures, and such other documents were developed, reviewed, approved, and distributed with manual workflow systems, and ink signatures on paper.
Wali's immediate past role was that of running the Supply Chain System using MRP (Manufacturing Resource Planning). MRP had digitized the historical inventory control systems based on statistical modeling. In fact, it had made a major jump from being a Stochastic to a Deterministic method of planning future needs for materials and products. And, of course, we could move away from calculators to computers. Bill Gates' book in 1997 on the Digital Nervous System grabbed Wali's imagination.
The idea was that we need to computerize a QMS in a way that it is not hindered by a lack of speed, and the possibilities of errors/ mistakes, timeliness of actions. In other words, let's automate the QMS. Take out the labor and replace it with a QNS (Quality Nervous System).
So, Wali put together a team of Software Developers in 2003 to code the birth of QISS. The first Software was Document Control Software. The development of QISS Document Control Software was an exercise in systematically provide automation for the following tasks in Document Management:
Ensure that documents are created to suit the situation. While the method of creation will be different from situation to situation, the need to ensure review and approval must be a constant. This is how a "Good" document is produced, often in a collaborative manner by people competent and authorized to do so. QISS-Document Management Software was designed to eliminate the human role actions of sending a document for collaboration in drafting, approval, distribution. It also reduces the need for managers to keep track of the timeliness of the required actions being done.

Since documents can change, the process above needs to be repeated for each change. This means that there must be "Revision Control". The automation in 1. above is also used when there is a need for revising a document.

Since documents define the processes, and therefore the system, it is clear that people who are affected by the documents, those who need to use them, must be trained in these documents. More on this later. The act of sending documents to targeted employees and ensuring that they are competent in executing the document was automated.

Documents must be saved in a safe way and access to appropriate people and functions. This is ensured by automating access by permission.
The Next Ten Years
Having built the basic platform and implemented it in manufacturing companies, QIA has been blessed by having a team of innovators in our customers. They have helped us add the following enhancements to our QISS Document Management Software:
Electronic Signatures.

Integration with Training Software

Confidential Documents

Global Documents
Post- 2003
The Second Five Years

The Third Five Years

* In 1987, there were three standards that formed the "ISO 9000" family. These were 9001, 9002, 9003. 9001 was the complete one, with 9003 with the least content. Starting with the 2000 version, the 9002 and 9003 standards were rendered obsolete.
QISS Document Management Example: Documents Level List.
Tips and Reminders for the QISS Document Control Software
Tracking documents is never fun, especially at audit time. During the entire product lifecycle, the following discussion will help you to keep documents under control.
Start paperless work
QISS understands the uncontrolled support that your piles of paper lead. It seems like a mess, but you know where everything is most of the time.
Although it's tempting to maintain the status quo, once you leap a document control software, you'll be delighted that you did.
Once you've migrated to a digital document control platform like QISS, you'll be ready to ship your documents off to Iron Mountain for storage through the life of your product and reclaim your "library" space to grow your company.
Adjust Culture
The team is a crucial part of your success in all aspects of your product. Before you can get serious about shifting in how you control your documents, you have to think about how they will help your process.
A few team members will be set in their ways and will find change difficult, while others will embrace the future with excitement.
It would be best to get your team set in the right frame of mind if you took the time. Help them understand why your company decides to focus on more beneficial document control and how their works are deserving of it.
Doing this shift is about more than just acquiescence. It is about winning your market and making a real impact on the lives of your customers.
Establish Workflows
The documents need to move in a predictable and identifiable way through your company from one department to another. All moves must be documented.
Understanding how your documents should move through your company is essential if you want to keep 24 hours, 365 days of audit readiness.
Be ready to plan for your document workflows. Ask yourself the next questions:
How should document modifications be updated?
Who is liable for reviewing and approving changes?
Who will need to be informed of amendments?
Who will be liable for each step of your brand-new system?
Lean on Automation
An automated document control software can be a lifesaver when you are in the life sciences industry. Human error can have a devastating and broad impact on your products, your ability to achieve compliance, and how quickly you can make it to market.
QISS automation can help you get more done faster without error.
Keep Roles in Mind
Each person in your organization has a job to do, which applies to document control. It would help if you established clear guidelines and rules for who is responsible for each phase of the document's lifecycle.
The authors will be creating original documents.
The draughtspersons will be responsible for drafting technical drawings.
The document controllers will be responsible for controlling documents and drawings through the process.
These roles and their similar responsibilities should be defined and clearly understood by your team.
Be Thorough
Your documents should regularly check for quality. Be thorough in your checks. Don't stop your inspection after a few issues.
As you review the documents, carefully document all errors and non-conformities that need to be corrected at each stage.
Select the Right Managers
Every team member should indeed be responsible for document management processes but need to build leadership.
Owning a vital contact that can modify the process and provide oversight will be essential to your final victory. The person will be on hand to troubleshoot potential issues, build templates, and save documents flowing.
Also, they will observe the team and get people back on track who aren't following the processes. The process managers will be specialists on your system and give the focal point of reference to maintain compliance and audit readiness.
Make Continuous Improvements
All processes have a scope for improvement. Set aside time regularly to review your document management process and reveal areas for improvement. Be sure to account for the time needed to test your adjustments and train your team.
Choose the Right Quality Management System
Choosing the right Quality Management System (QMS) can be an essential decision for your company's success. The software you choose will help you manage documents, improve quality, and meet compliance standards.
If you make the correct choice, you'll gain an advantage over competitors by streamlining your time to market by operating in an audit-ready state every day.
So, how do you pick the right QMS software for your company without frustrating your team and wasting money?
Just stay with us. We have helped numerous organizations just like yours. QISS QMS is purpose-built for startup, medium, and large companies.
In conclusion, according to user reviews, it is proving that the ISO-based QISS product is most potent and best in its field because of its robust features and practical application. And QISS Document Control Software is a top Document Management Software system in the world.
Frequently Asked Questions – FAQ for QISS Document Control Software
What is the QISS Document Management Software?
QISS Document Management Software provides an automated tool to ensure that people in a company use the document pertinent for doing the job they are doing.
How could my company or organization get benefit from the QISS Document Management Software?
It is the backbone of a management system that includes many other processes. Using QISS Document Management Software will help a company comply with Management System Standards such as ISO 9001, AS 9100, ISO 13485, ISO 45001, ISO 14001, API Q1, API Q2, IATF 16949, and others.
Do we have to be a computer genius to operate QISS?
QISS is one of the most intuitive yet robust systems. So, no, you don't have to be a computer genius at all. In fact, you can fully implement the core system in a couple of weeks.
Is it easy to use?
Yes, it is. It follows the same workflows that people use in their current drudgery filled routines. So, after a quick introduction, people doing work in an organization can start using the application.
Can the QISS system help implement and enforce company policies?
Management System Standards requirements typically align well with company policies. QISS enforces compliance with these requirements and will, therefore, enforce relevant company policies.
What's your after-sales support like?
QISS has a "Peace of Mind" approach to after-sales support that includes training by experts for a fixed price that will continue for as long as you need it at no additional cost. There are other on-board assistance programs included in the price of the software. You will be assigned a "concierge" he will be your go-to for anything regarding QISS.
Is the system folder-based or structured like a database?
Both.
Can the QISS Document Control Software work on tablet devices?
Yes, it will work seamlessly on desktops, laptops, tablets, and smartphones.
What return on investment (ROI) can we expect from QISS?
QISS will help reduce labor, errors, time spent on doing tasks, improve the tasks' effectiveness, and improve product quality. The ROI will, therefore, be high.
How to get my existing electronic documents into the QISS system?
There are on-board tools to load current documents and other data. Your concierge will help you use these intuitive tools.
How is the QISS Document Management Software better than the other Document Management Software?
All of our customers have said so. The main differentiators are: intuitiveness, ease of use, robustness in what it does, compete in all that you might need to manage documents in QMS or QHSE systems.
What operating systems can the QISS Document Management Software support?
All operating systems.
How do we prepare our business in case disaster strikes?
QISS is web-based, stored in servers monitored 24-7, and backed up in redundant devices in different geographical locations. So, when you recover from the immediate effects of the disaster, have a link to the internet, and are looking for a particular document, it will be there for you. You will not need to worry about plans for protecting QISS in your disaster planning. It is already done for you.