QISS Quality Management System
Quality is the enabler that takes you from failure to success. Whether you manufacture pharmaceuticals, medical devices, or another life-changing product, you need quality. This is needed for every step of the product life cycle.
However, a perfect, end-to-end digital quality management system makes quality at the source possible and compliance issues a thing of the past.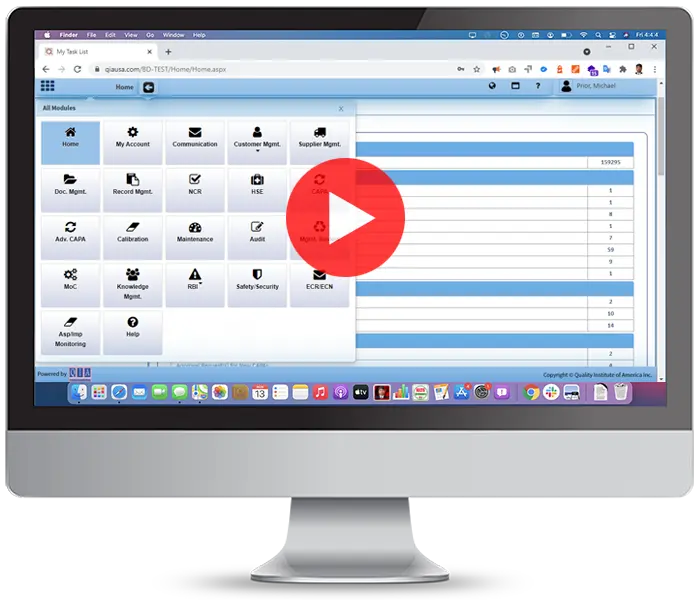 Quality Changes Everything
---
QISS was developed first for automating Quality Management Systems (QMS). The initial standard supported was ISO 9001, arguably the base standard for all subsequent standards.
---
Quality is the differentiating factor between failure and success. Whether you're producing medicines or medical equipment, you can't afford to scrimp on quality. This is required at every and every point in creating a product. Contrarily, if you have a flawless digital quality management system that covers the entire process from start to finish, compliance issues will be a thing of the past. It was initially intended that QISS would be used to automate Quality Management Systems (QMS). The QISS team first backed the ISO 9001 standard. ISO 9001 was revised over time, and so was QISS. Are you wondering what ISO is? The International Organization for Standardization (ISO) is a non-governmental body that creates and disseminates norms for the global economy. It establishes and shares the gold standard for management practices. The fifth edition of ISO standards was finalized in 2015.
What is Quality Management System?
It is a set of guidelines and procedures designed to guarantee that a company's goods and services consistently satisfy its clients.
How to choose the right quality management system?
Care process issues can be identified and addressed with the help of a modern quality management system, which plays a crucial role in enhancing the standard of care provided. Therefore, the right quality management software is crucial to improving the quality cycle. Major considerations when picking a digital quality management system include:
Ease of use
Experience in the industry
Explore and experience
Scalability
Transparency of data reporting
Integration
Involves modern-day technology
Promotes teamwork
Assists in risk control
Provides a whole-quality solution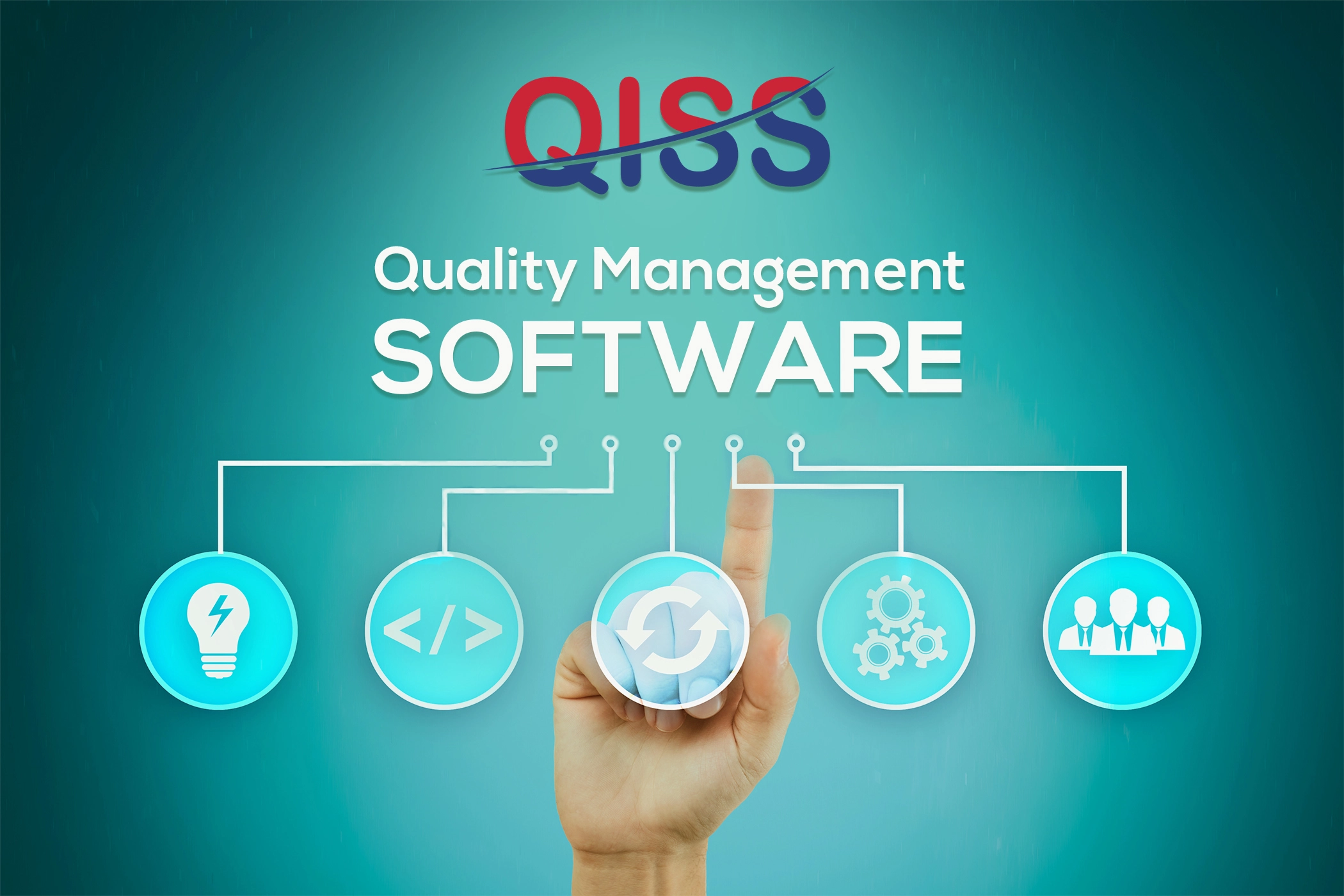 How Quality Management System can help?
When a company adopts a quality management system, it changes how it operates overall. An efficient quality management system helps businesses reduce waste, cut costs, and constantly innovate their products and services to satisfy customers and government regulators. A company's quality management system (QMS) was traditionally handled manually, using paper and pen. Quality management software has become incredibly popular among modern businesses. Investing in a quality management system (or "eQMS") can help you better manage your processes and give your customers what they deserve.
What is the purpose of this QMS documentation system?
A quality management system (QMS) aims to systematically and continuously enhance the organization's efficiency in meeting customer and regulatory requirements. Structure, procedures, processes, and available resources must all be accurately documented in the QMS documentation. Essential to a functional QMS is tailoring the documentation to your organization's specific needs. Additionally, well-organized documentation will ease operations, while poorly written documentation will only cause more headaches.
What are Quality Management System Solutions?
The QMS software enables consolidated QMS administration and reporting. Policies and guidelines accepted by the company are in line with its long-term goals and are crafted to win over both regulators and customers. A sturdy quality management system (QMS Software) is designed to assist in the synchronization and orientation of a company's activities. It is to uphold the customers' requirements while concentrating on continuously improving productivity. Although quality management as a concept is not novel, there are many doubts about the value of a quality management system (QMS) to a business and the effort required to implement one.
How to use a Quality Management System?
To guarantee client contentment, your business must first pinpoint and centrally control all the interrelated, cross-departmental operations that contribute to it. The layout of QMS should be based on the specific goals, requirements, and outputs of the business. This design, which is predicated on the plan-do-check-act (PDCA) cycle, permits both the product and the QMS to undergo continual improvement. A lot of procedures and documents are needed to set up a QMS. Follow these steps to put QMS into place in a business successfully:
Identify and catalog each step in your procedures
Set a Quality Policy Goal
Establish Quality tasks
Create Metrics for CSF Data Monitoring
Compose Documents
Describe your quality process
Ascertain the Requirements for Training
Implement a Quality Control
Constructive Performance Evaluation, Monitoring, and Activation
What does it do?
A quality management system (QMS) aims to guarantee that the standard of your goods and services consistently meets or exceeds your customers' expectations. Such methods often rely on the idea of continuous improvement and are both observable and repeatable. Quality management systems like ISO 9001 exist to ensure consistent output. There are three different definitions for "QMS" that people may be referring to:
Automation: A quality management system (QMS) is a software program typically hosted in the cloud that businesses and organizations use to track and analyze their processes.
Strategical: As a business tactic, quality management systems (QMS) represent an organization's outlook on how its internal operations should be governed.
Procedure: You can imagine Quality Management System (QMS) as a method your company uses to cultivate and oversee its data. ISO 9001:2015, for instance, establishes a framework for quality management systems strategically.
How to Choose the Best Quality Management System in 2023 for Your Company?
Your company will be better able to operate and fulfill customer needs with a QMS. According to ISO 9000, quality management documents all business processes, focusing on people. As such, it serves as the foundation for various quality management structures. Either way, you won't need to outsource everything just to ensure you're following the rules. With the help of ISO certification, your business can implement Total Quality Management, which increases productivity and decreases waste (TQM). TQM is useful in all areas of a business, from customer service to manufacturing. A modern quality management system can find problems with how care is given, which can then be fixed to improve the quality of care. Because of this, reliable quality management software is a very important part of improving things. Everything, from reporting incidents and complaints to always making things better. The software should be easy to change so that it can be used with current and future business methods. Keep on searching for the things when choosing a QMS that are outlined below:
Knowledge of the Field
Mobility
Visibility of data scalability reports
Capacity for integration
Implementation
If you make sure to look for the things above, you will be able to choose the best QMS in 2023 for your company.
Best Quality Management System 2023
An eQMS, which stands for Electronic Quality Management System, is a new way to do QMS that uses computers (QMS). An electronic quality management system allows an organization's product development, quality, and compliance processes to be managed and documented without paper (eQMS). You may streamline and automate your quality, compliance, and product development operations with the help of a centralized QMS platform. There are no specific ways to say which QMS is best for your company. It depends on your organization's needs. These needs keep on changing through time. There are features of QISS below, and if you think your company needs these features and benefits, then QISS is the best Quality Management System Software for your company in 2023. QISS offers a thorough and all-encompassing resource for helping businesses with their management systems in the areas of quality, environmental impact, health and safety, and more. Scalable from a small business with five employees to a multinational corporation operating in multiple time zones, the features are spread across more than 20 separate modules.
Features (Modules) of QISS Quality Management System
Communication Management
Document control
Record Management
Non-conformance Control
Corrective and Preventive Action (CAPA)
Training
Supplier Management
Calibration
Maintenance
Audit
Management Review
Risk Assessment
Root Cause Analysis (RCA)
Local Prevention
Knowledge Management
Management of Change (MoC)
HSE- Health, Safety, and Environment
Customer Complaint
Customer Survey
Contract Review
ECR/ECN
Aspect/Impact Monitoring
These modules will not only guide you towards a good quality management system, but they will also compel you to follow each step to achieve an ISO certificate.
Why QISS Quality Management System is best for you?
The QISS system consists of 24 individual modules that can be combined in a wide variety of ways. As you can see, these additional modules allow for the automation and control of factors within a company that has a more noticeable effect on daily operations. It doesn't matter if your company is big or small in size, we provide service for every sort. These are the reasons QISS is the best option for your company. You can see the benefits below for further confirmation.
Benefits of QISS Quality Management System
1. Assists in meeting Quality, Health, Safety, and Environmental (QHSE) standards such as those set by ISO.
2. Extends beyond regulatory requirements to reap financial ($) rewards from an efficiently run business by means of well-designed, automated processes for ensuring compliance and overseeing management.
3. QISS allows for granular control over who can do what within the system by modifying access levels.
4. Capability in multiple regions and locations. In addition, areas within regions can be grouped together if desired.
5. A location can either operate independently or in tandem with other locations.
6. Capability to manage multiple programs at once (including quality, safety, and environmental). Various establishments can use their own unique software.
7. Permissions determine what a user can and cannot do in each module. Each program's module manager or higher authority (location, regional, and QISS administrator) must grant access to that program's module before any action can be taken within it.
8. Editing and viewing privileges can be set on a global, regional, or local level.
9. Connecting users in other locations to what's happening locally.
10. A queue of pending tasks that the user must complete.
11. Email reminders of upcoming and overdue homework, as well as general information.
12. Exporting search results to Excel for additional analysis and report building.
As the initial step toward fully automating Quality Management Systems, QISS was created (QMS). ISO 9001, widely regarded as the foundational standard from which all others are built, was the first to be supported. QISS is compatible with all Quality Management System standards, including but not limited to ISO 9001, ISO 13485, IATF 16949, API Q1, API Q2, AS 9100, CGMP, and others. As the first set of formal Management System Standards (by the US Military during WWll), QMS standards predate those for Safety and Environment.