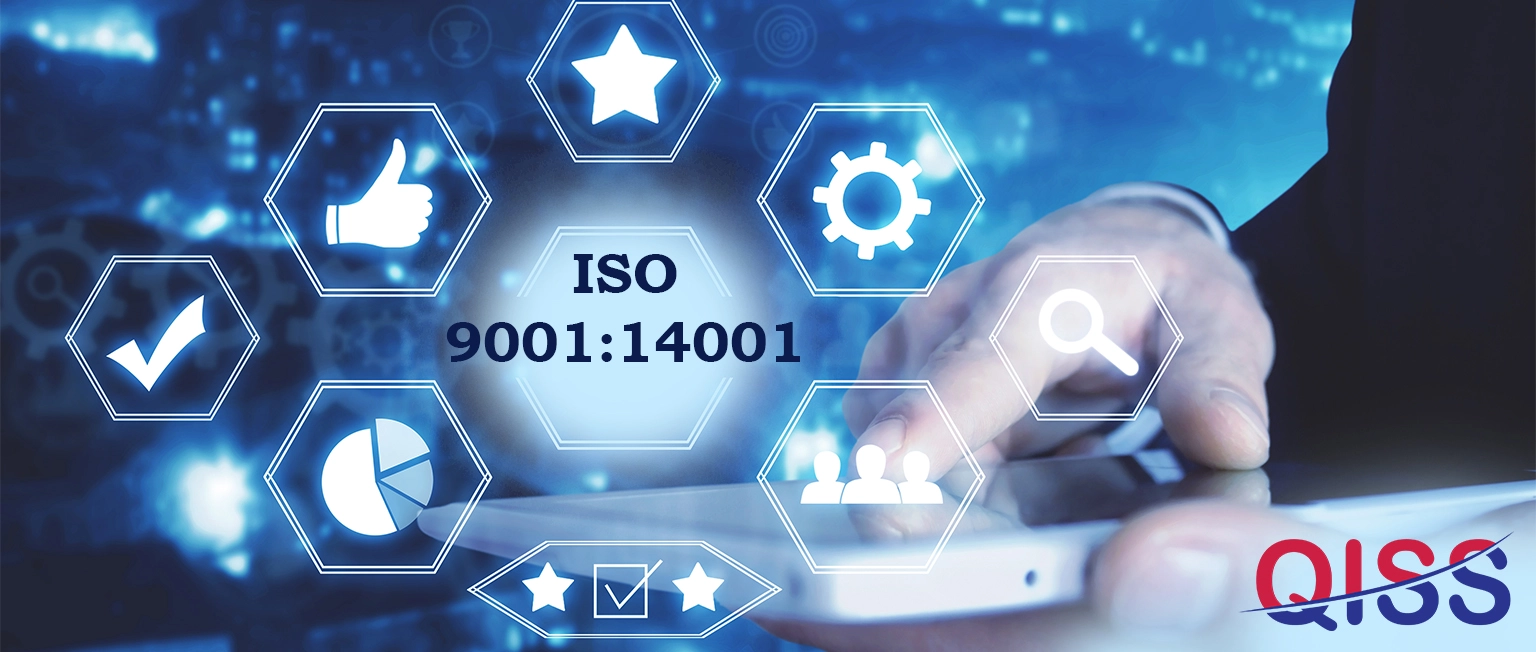 28 November, 2022

Wali Alam
The ISO made several standards that helped industries, governments, organizations, and global markets agree on what to expect. There are a lot of ISO standards that organizations can use. ISO 9001:2015 is the most common standard in the world. ISO 14001:2015 comes in second.
This is because many companies worldwide have ISO 9001 and ISO 14001 certifications. In our globalized world, these two ISO Standards cover two essential topics: Quality Management (ISO 9001) and Environmental Management (ISO 1401).
Both standards are important worldwide. Knowing what they have in common and what makes them different could help your organization grow. Read on to find out how they are alike and different.
What is ISO Certification?
When a management system, production method, service, or documentation technique is awarded ISO certification, it proves that it meets all of the quality assurance and standardization criteria. The International Organization for Standardization (ISO) is a private, non-governmental group with a global scope that creates norms for the market to follow to guarantee the reliability, safety, and effectiveness of goods, services, & systems.
What is ISO 9001?
It is an international standard that describes what a standard quality management system needs to do (QMS). By implementing, organizations can provide customers with quality products and services that meet QMS regulatory requirements as well as make customers happy. It is the most popular and the only one in the 9000 series that can be used to certify an organization. The ability to provide consistent quality in the form of delivered goods or services is made possible by implementing a quality management system (QMS). Most importantly, ISO 9001 can assist you with this regardless of the size of your business. The dimensions of the object being evaluated are irrelevant to the requirements. Whether your company has five employees or five thousand, you can benefit from them.
The standard can be used similarly for both the manufacturing and service sectors. Many people mistakenly believe that only companies producing physical goods can benefit from implementing ISO 9001 standards. There are many contexts in which 9001 or any other standards from the ISO 9000 family would be helpful. For example, ISO 18091:2019 details best practices for implementing 9001 in regional and municipal administrations.
What is ISO 14001?
ISO 14001 is a set of rules and guidelines for environmental management systems. The environmental management system in the standard can help organizations be less harmful to the environment and last longer if they adopt it. Organizations of any size can use ISO 14001 because it is universally applicable, easy to adapt, and widely used for regulatory compliance. This is good for the company's public image, helps it avoid expensive fines, and promotes sound environmental stewardship and operational efficiency. Implementing an EMS allows you to manage the environmental aspects of your operations better, enhance environmental performance, and conform to applicable regulations.
ISO 14001, like 9001, can be used by businesses of any size to control better the damage they do to the environment. Organizations in various industries, products, or service providers, can benefit from implementing Environmental management.
What are the contrasts between ISO 9001 and ISO 14001?
The main difference between them is the kind of problem they are trying to solve. To get ISO 9001 certification, a company needs to look at how it thinks about quality. Success will be measured by how well managers are held accountable, how happy customers are, and how well resources are used.
ISO 14001, on the other hand, looks at how a company takes care of the environment. ISO 14001 is based on the idea of continuous improvement. For a company to get certified, it must set up and regularly update a system for keeping track of its efforts to protect the environment.
What are the similarities between ISO 9001 and ISO 14001?
Among the ISO management system standards, ISO 9001 and ISO 14001 stand out. All ISO standards adhere to the same High-Level Structure; hence many of their requirements are the same. Due to their uniform architecture, ISO can be easily integrated with other management systems, including those devoted to quality and environmental management. Ten clauses from the High-Level Structure common to ISO 9001 and ISO 14001 are listed below:
Scope: Scope defines the Boundaries of Applicability for ISO Standards (E.g., quality, health & safety, etc.).
Normative References: Bibliography of Related Documents Necessary for Implementation of the Standard.
Terms and Definitions: The third section includes a glossary of technical and industry jargon broken down by standard.
Context of the Organization: The Needs Related to Problems Facing the Company at Large. Both internal and external factors might have a role.
Leadership: Specifies the duties of the company's upper management.
Planning: Describe your company's strategy to counteract potential dangers and capitalize on promising openings in step six.
Support: It outlines the resources that must be made available to support the management structure.
Operation: "Operation" lays up the procedures businesses must follow to provide the framework necessary for their daily functions.
Performance Evaluation: Performance Evaluation lays out the metrics that businesses should keep tabs on and report
Improvement: Improvement Enumerates Necessary Procedures for Handling Incidents and Nonconformities.
Lastly, there are a few important differences between ISO 9001 and ISO 14001 that you should remember. This is mainly because each set of rules has different priorities. When it comes to managing quality, 9001 has its own set of rules. ISO 14001 is mostly about how to manage the environment, but it also has some general rules. You can try our QISS software to ensure your ISO certification process runs smoothly.