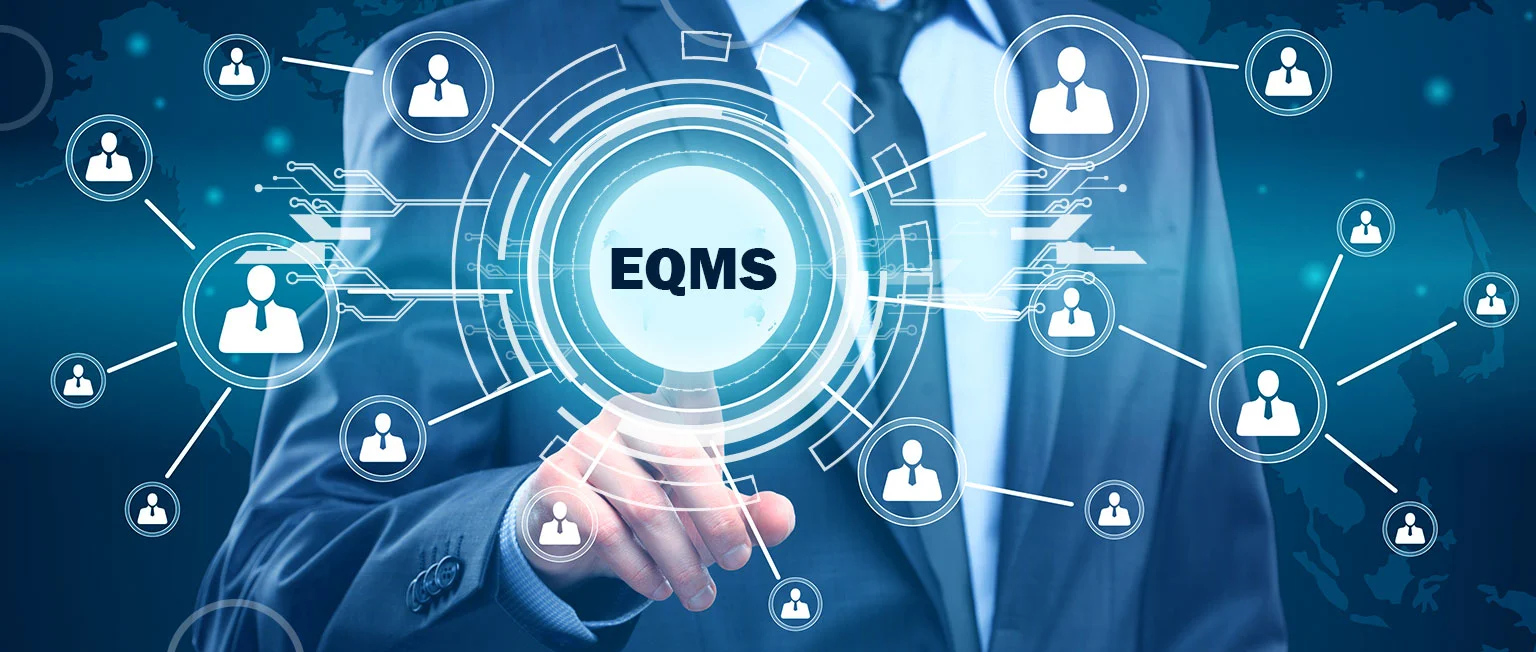 17 October, 2022

Michael Prior
Basically, documents, document control and management of quality requirements and activities by an organization. Quality Management Systems or QMS, take many forms in an ISO-controlled environment. Some are traditional in keeping all records in a manual or paper-based system.
What are the elements of a Quality Management System?
This is true for small organizations (less than 15 employees) and larger entities that still use traditional, manual techniques. Even though these systems are slow and labor-intensive, change can be difficult. Historically, this method represented the most effective way to document data and manage documents within a manufacturing setting.
An electronic or software driven QMS represents a more modern and efficient approach to managing a quality system, especially with the speed of business in today's hyper-driven world. Electronic documentation can enable an organization to attain a simple goal: By automating a QMS, enterprises have been seen to improve product quality and ensure compliance while reducing costs and time to market.
What is an electronic management system or eQMS?
An electronic quality management system or eQMS may best be explained by defining an electronic documentation management system. Why highlight documents? The reason is simple: documents represent the backbone or foundation of any management system. Documents provide the necessary direction and control aspects of a typical QMS.
An Electronic Quality Management System or eQMS is a computer-driven approach to a QMS. An eQMS is a software-based system that manages and documents the quality and business processes. Examples include product development, quality management, and compliance across an organization in a paperless environment. In other words, quality management software.
What are the advantages of quality management software for an electronic quality management system?
Accuracy and speed. These are achieved by a dedicated workflow that passes work (responsibilities) from person to person or by departments. Workflow controls documented information and guarantees a more accurate and reliable outcome of data and management objectives. Data management is critical to managing and maintaining an organization's QMS properly and effectively.
What are the primary reasons organizations would employ an eQMS?
Improve overall quality within the organization by the more effective and timely use of information and meet electronic records management standards and other record-keeping activities. Additionally, reduction in overall costs associated with lost time, non-conformance costs related to dispositioning actions, and the like.
Another benefit of an eQMS can be seen in its capability to ensure regulatory compliance. Management control is vital for organizations that operate in governmental-controlled spheres such as automotive, aerospace, pharmaceuticals, and medical devices. Each of these disciplines is heavily regulated and requires mountains of documentation. These requirements can put an extreme onus on the best and most prominent organizations, which need an automated system to exercise control over these required specifications.
Once employed, an eQMS can be tasked to manage, alleviate, and possibly eliminate concerns that face the company on a routine basis. Examples can include, but are not limited to, the following:
Managing data records (manufacturing data such as monitoring and measurement activities)
Documentation related to design and development activities
Provide electronic records management standards that meet all requirements
Documented regulatory requirements
Risk-based thinking and assessment issues
Archiving activities
Ability to obsolete out-of-date records
Calibrated instrument control
Maintenance of equipment control
Control over the creation and approval of quality-related documents
An organization should research various quality management software before investing time and money. What should a company look for in this type of software? Below are some essential features of reliable software:
Dedicated workflow technology is vital in that this type of technology allows the user to control access to assigned work to individuals or groups specifically qualified to undertake assigned tasks. The software passes the work from person to person or group, assigns time-based tasks, and escalates the tasks to supervisory personnel if the job is not timely performed/completed.
Version control of documents – the software must possess a document control feature or module that controls the version number of all records and revisions.
The ability to account for and manage activity-driven events such as non-conformance reporting, corrective actions, risk assessments, and root cause analysis.
The ability to document and track competencies or training of personnel.
The ability to track, plan and conduct internal audits and record results.
Manage design and development activities and procedures to ensure compliance with customer and regulatory requirements.
The ability to manage data being monitored and measured and keeping required records of such activity.
Most importantly, an eQMS needs flexibility in its design so that the organization can utilize all the benefits and features of the software. It should be easy to install, and personnel training should be straightforward and quickly adaptable for the intended users.
An organization needs to search for software that meets its needs at the time of purchase and can expand its abilities in the future. This ability should be inherent in the software itself and achieved by software updates and the power of the user to adopt the software for their own needs or demands.
An important issue with many organizations is the state of the software at purchase. Is the software ready to use "out of the box," with little training needed, or does it require time to install, including training, before it is fit for service? Either condition can appeal to different organizations and should be chosen to meet the needs of that organization.
Additional requirements may include the need for the software to be pre-validated (such as for pharmaceuticals). The software should be tested before purchase to determine if it meets any service and performance requirements.
It is best recommended that the purchaser confirms any regulatory requirements before purchase – namely, verify what ISO standard the organization is certified to, determine what regulatory requirements exist, and verify if the software meets those requirements.
Finally, how is the software to be deployed within an organization? Is it cloud-based or installed on an organization's server or on-premises? If cloud-based, who is hosting the software? This information may affect an organization's decision-making but is essential for more than just operational requirements.
The cost of a cloud-based system is usually more affordable and easier to update with software features newly developed by the software manufacturer. They are also more easily installed, can be "online" faster, and be usable by the organization's personnel.
Overall, an eQMS can be a wise investment or upgrade to whatever QMS an organization utilizes and be a cost-saving investment into the future operation and control of an organization's quality management system.
Choose suitable software for your business from QISS essential software list. We are always ready to provide you ISO-based QMS services through QISS QMS software.