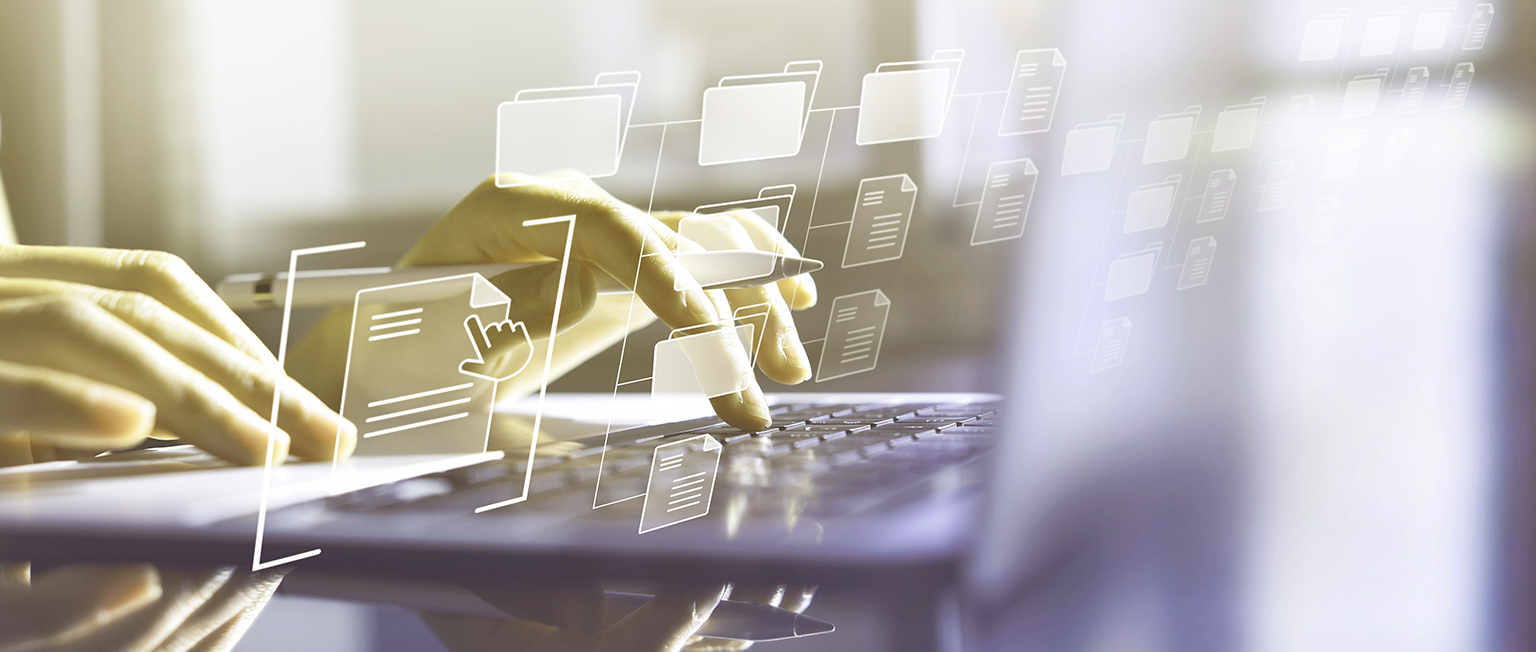 30 October, 2022

Wali Alam
Archiving documents is an essential part of DMS. People often get puzzled by thinking that archiving and backing up storage is the same thing. Your company needs a document archiving policy to safeguard records, meet regulatory and legal guidelines, and improve operational efficiency. The software walks you through the process of making a policy.
Have you ever needed a reference or data you stored on an old computer but searched all over and couldn't find it? Or perhaps you filtered through a stack of boxes in a rare storage room searching for a financial report from several years ago. Those who can relate to or prefer to avoid this situation should create a strategy for archiving their older records.
What is Document Archiving?
It is the process of storing static documents until they are required in the future. Because archive documents are fixed and unchanging, the operative word here is "static."
If you are negotiating an agreement with a vendor and sending back and forth multiple drafts, you are dealing with a dynamic document. However, once the contract has been signed, it becomes a permanent, static record.
The distinction between static and dynamic data is also a significant distinction between archived data and backup storage, which are sometimes mistaken for one another.
The difference is that archived documents are immutable, whereas data backup is intended to give a fixed recovery point if files are destroyed or deleted. As part of your network or website administration, backup data will be frequently overwritten, typically daily or weekly.
Inactive documents must be archived for legal, compliance, or audit reasons. Old records must be easily retrievable even if they're not regularly used. Archive physical and digital documents. Many companies digitize physical records into a digital archive since it's easier and cheaper to store digital data long-term.
What are the Options for Document Archiving?
There are two possible methods of document storage, and they are as follows:
1. Archiving documents on your premises - One option is to keep records in-house, which will require a dedicated archive space and an organized filing system to ensure that documents can be quickly located if and when they are needed.
2. Archiving documents with a vendor -When you hire a document archiving service, a professional team will pick up your records and keep them safe in secure off-site facilities. Depending on the service you select, they will:
Put your files in storage, inspect them, and send them to you as requested.
Store your files safely and send hard copies of specific files as needed.
Paper documents should be inspected and then archived or destroyed.
Saving space on-site and simplifying document retrieval are benefits of off-site document storage.
What Exactly is "Digital Document Archiving?"
Investigating documents for digital storage is what is meant by "digital document management solutions." Since the user controls their information, this is a huge step forward for privacy and security. To facilitate access, you may be able to manage the digital files on your own through a dedicated online portal; however, doing so may incur additional fees.
What Kinds of Businesses could use this?
Companies that have a lot of paperwork to do
Businesses that need to look at old data often
More likely to be audited businesses (financial firms etc.)
How does it Benefit a Company?
Incorporating an archiving procedure into your document management strategy will bring about many positive outcomes:
Frees up resources- Reduces processing time and frees up local storage space because most data on business networks haven't been viewed in at least a year.
Saves money- Most firms can easily preserve terabytes of data, and archival storage is much cheaper than primary storage. The size of routine data backups can be lowered as a result of this information being relocated.
Achieves compliance- Whether it's the IRS, other government agencies, industry groups, or state and local governments, there are many rules about how long records are to be kept and how safe they should be.
What is the Procedure for Storing Records?
To ensure uniformity in the way your firm handles its documents, you should outline your archiving strategy before you begin storing any business records. Using a well-thought-out system for document management and archiving will guarantee that your files will be stored safely and can be retrieved quickly and efficiently when needed.
What are the Ways to Retrieve Files from an Archive?
Inspecting and archiving software make storing and retrieving documents simple and safe. If you have digitized and stored all your documents, you will have complete access to your records. The software you use will let you see where your paper documents are kept and basic information like when they were stored, last retrieved, and burned.
What are the Advantages of Storing Documents Digitally?
The upkeep of a physical document archive is time-consuming, expensive, and requires a valuable office or off-site storage space. (The fee for filing a single paper form is twenty dollars.) Digital document storage is cheap, takes up almost no real estate, and saves time. Converting paper documents to digital format for archival storage has many advantages. Among these are:
The need for file cabinets is eliminated thanks to digital archiving.
It facilitates easy document retrieval using keyword search.
Reduces the amount spent on warehousing and administration.
Can be locked down quickly to prevent intrusion.
How to Set up a Document Management System to keep your Papers in Order?
Document archiving is not something you do once and are done with. You have to spend money to both set up and maintain a document archive. This will be an essential item in your organization's expenses, but the above benefits will make up for and cover the cost.
Step 1: First evaluation
Find out your current system for handling documents and how it works. Is it formal, informal, or a mix of both? That will include how each record is made, received, processed, stored, and deleted.
You also need to list the records you already have to determine how many there are. You should put all documents into groups based on their purpose, such as financial, personnel, insurance, shipping, receiving, etc.
Step 2: Figure out roles and goals
Clearly state your goals for archiving documents. Do you want to lower the costs of doing business each day? Keeping records and keeping information secure? Letting the day-to-day work of the office run more smoothly? Want online document storage to make it easier to get to older records? Improve business measurements?
Even if you enjoy them all, you need to prioritize which ones are saved.
It would be best if you also decided who will do what in the organization. Who will be in charge of the first archiving round and continue running it? What measures will you take to protect historical records? Which kinds of permits will you be employing? What strategy will you use to ensure everyone plays by the rules?
Step 3: Make a plan for keeping the information.
Set a schedule for how long your business documents will be kept once you know your archiving goals and who will carry out and oversee your archiving policy.
You have to keep records like annual financial reports and deeds forever, but almost every other document is only suitable for ten years.
There is no schedule for how long business documents should be kept. Instead, find out what rules you must follow at the local, state, federal, and industry levels. Keep all tax and IRS documents for at least seven years. This is a good rule of thumb.
Next, get rid of any documents that don't need to be archived or that will never be kept permanently, like junk mail, catalogs from vendors, and duplicates.
To reduce the risk of being sued, hire a trusted vendor to safely transport, destroy, and dispose of materials.
Step 4: Digitize paper files
By digitizing all your paper files, you can save money and space while making them easier to find and more organized. You might want to keep records on paper, but you should also go through them for safety.
Vendors are more reliable when it comes to digitizing your documents. Open file format should be available for anybody to have easy access.
If you still don't have the appropriate software or a valid license to open the saved files in the future, you won't be able to access them.
Use the metadata, which is extra information about the file, for each one.
When you use metadata, you can add information like the title, author, a short description, keywords, and more to help organize files and find them later. Metadata is usually available when you right-click a file and choose "Properties" or "Get info," depending on your operating system.
Step 5: Choose a place to store your things.
The safest way to keep documents is to store hard copies or electronic copies off-site through a third-party provider. These buildings will be made harder to break into and more resistant to natural and manufactured disasters like floods and earthquakes. There are three main ways to store data electronically: on a disk, tape, or the cloud. Each has pros and cons related to long-term integrity, security, and how easy it is for records management software to get to the information. For data redundancy, you might want to use two methods simultaneously.
Step 6: Look at both internal and external storage
Document storage and archiving is a process that never ends. As part of your overall policy, you should review your procedures every year to see how well they work and make any necessary changes.
Each worker has a responsibility to help maintain order. Distribute the word through holding mandatory training sessions, outlining the company's policies for new hires, and holding annual policy reviews with current workers.
Do your research and choose a vendor who has proven trustworthy over many years. QIA has been providing enterprise DMS for over two decades, and its feature-rich, user-friendly software, QISS, guides you to save time and effort in the workplace. If you follow its guidelines, you can upgrade your current quality management system. We have you covered whether you are just getting started with document management or want to make a change.
Lastly, check your archived materials every so often to ensure they are still accessible and in good shape. Your archive storage needs protection to save you from every sort of disasters.
Choose suitable software for your business from QISS essential software list. We are always ready to provide you ISO-based QMS services through QISS QMS software.