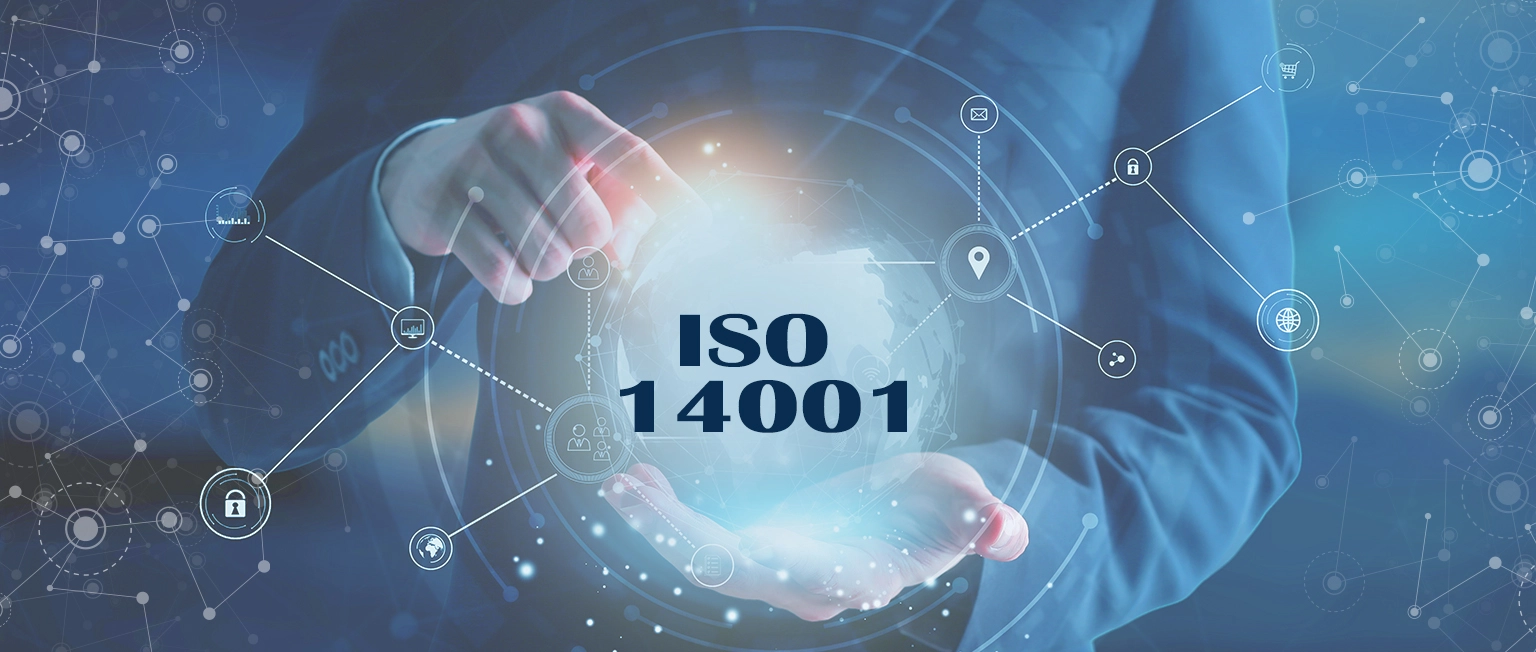 16 August, 2022

Wali Alam
ISO 14001 is an international standard specifying how to efficiently build a comprehensive environmental management system. The purpose of the standard is for the organization to adopt an organized method to systematically reduce the organization's environmental impact in areas under its control. This is important because customers demand firms to care about the environment, and the media and law focus more on corporate responsibility and carelessness. ISO 14001 is meant to support company growth, and while minimizing the impact of this growth — your firm remains successful commercially without sacrificing the environment. ISO 14001 helps businesses track and take responsibility for how they affect the environment. Environmental sustainability includes many actions, such as:
Executing a system for managing the environment.
Cutting down on greenhouse gas discharge and using less electricity.
Supporting responsible consumption.
Reducing dependency on the use of fossil fuel
Moving to solar and renewable energy
Adapting the requirements and implementing ISO 14001 to your business will bring you immense benefits, making your company more sustainable.
The previous statement probably raised your eyebrows, and you might have two questions here, 'What are those requirements?', 'What are the benefits of ISO14001 implementation?'. Let's begin with our first question, shall we?
What are the ISO 14001 requirements?
ISO 14001 provides standard components for implementing an Environmental Management System (EMS). The criteria apply to any organization's size, kind, location, or maturity level. All standard aspects are necessary, although the criteria specify which EMS elements are required to be covered.
The standard does not direct how to meet those requirements. Organizations determine the documentation requirements it will follow for implementing and managing its EMS, determining the adequacy of the system in regard to the requirements of ISO 14001 and its overall effectiveness.
ISO 14001 requirements are divided into ten sections known as ISO 14001 clauses, but not all of them contain requirements. Requirements start from clauses 4 to 10. These clauses are- Context of the Organization (4), Leadership (5), Planning (6), Support (7), Operation (8), Performance evaluation (9), and Improvement (10).
Context of the Organization (4): This section covers generic EMS requirements, such as understanding organizational context, the needs and expectations of the interested parties, and EMS scope documentation.
Leadership (5): This section talks about how Top Management needs to show Leadership and commitment to the EMS and what their organizational roles, responsibilities, and authority will be in the EMS. Leadership also means coming up with the Environmental Policy, which will be the EMS's primary goal. This policy must promise to keep the environment clean and follow all the company's laws.
Want to know more about Top Management? Check out our article on Top Management.
Planning (6):
The planning section discusses the importance of identifying EMS risks and opportunities and making plans to deal with them. It also discusses how the company's procedures interact with the environment and legal obligations. The standard also calls for EMS goal-setting and planning.
Support (7):
This section discusses EMS resource requirements such as assessing competency, training, and awareness. These standards cover how you'll track written EMS information and communicate with people within and outside your business.
Operation (8):
Even though this is a short section, it is essential because it guides you to control your operations and be ready to deal with environmental emergencies.
Performance evaluation (9):
This section discusses monitoring, measuring, analyzing, and evaluating EMS procedures. It also stipulates how to judge lawfulness. Internal audits are needed to assess your system's functioning and identify flaws. Management must check the EMS to ensure its functionality and improvements. The review ensures the EMS has enough resources to function well.
Improvement (10):
In the last part, you'll find requirements for handling EMS nonconformities, fixing them, and preventing them from happening again. You'll also find continuous improvement tasks when you spot an issue or want to improve your processes' environmental impact.
Benefits of ISO 14001 implementation
Here are the benefits of implementing ISO 14001:
An organization can improve its control over environmental impact through responsible corporate stewardship.
The public assertion of conformance will improve the company's image, credibility, and branding to ISO 14001:2015. It would be more beneficial if an independent body had approved certification of conformance.
Customers will be happier with the supply chain if they have more faith in how the organization manages the environment.
The organization is more aware of legal and regulatory issues, and the risk of not following environmental laws and rules, is low.
As a matter of policy, an organization looks for new ways to save money on things like energy and water, raw materials, and getting rid of waste.
Identifying and dealing with risks protects an organization physically and financially from environmental challenges.
Staff are more aware of and involved in taking care of the environment.
The organization contributes better locally, regionally, and globally.
There are also more communication benefits, such as a positive public image, better customer relationships with regulators and administrative bodies, improved communication with stakeholders, and setting an example for other companies in this sector.
Being environment-friendly increases one's credibility with the public and specifically your target audience. Turning your company environment-friendly, will save your resources and make your business successful. Organizations can save more energy and contribute to the environment. All of these make your company more robust and sustainable. If you want consultancy on EMS,please contact us through this link:
Are you interested to know more about EMS? Visit our website EMS Software
Choose suitable software for your business from QISS essential software list. We are always ready to provide you ISO-based QMS services through QISS QMS software.