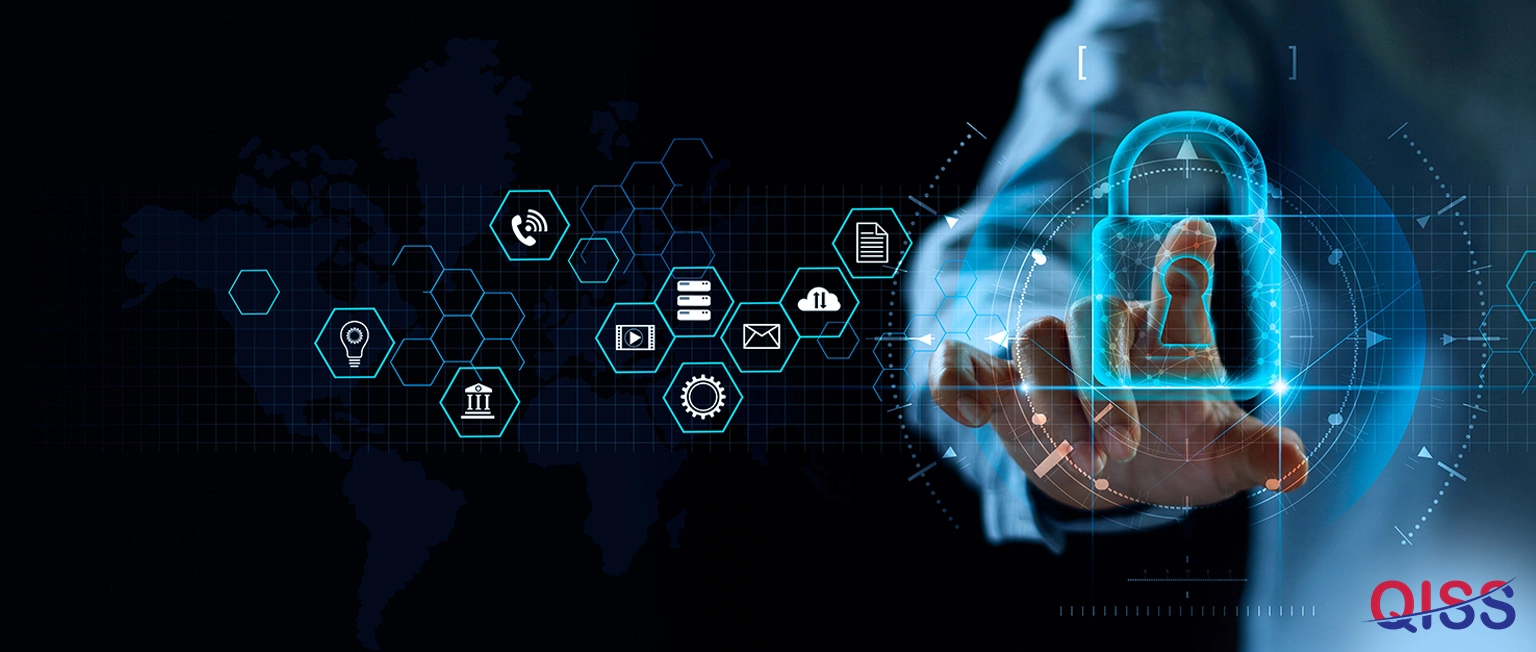 22 January, 2023

Wali Alam
Selecting the right vendor is most important when it comes to the security of your company's documents. Choose accounting software wisely to protect your company from cybercrime. If your software does not have a cybercrime protection facility, it is probably the right time to switch to a new software. To pick the right vendor, you need to know which features you need in your software. Running a business can be intimidating, and handling accounting can give you a headache. This is where software plays an important role, whether accounting software for large businesses or small one, manually done work will lead to making many mistakes. The features you might need are listed below:
Payments Invoices
This function allows bookkeepers to send, receive, and keep tabs on invoices without ever leaving the app. Incorporating the company logo on the invoices contributes to greater consumer trust in the label. Additional automated support for recurring billing invoice reminders is provided.
Estimated Tax Return Calculator
Large corporations need help calculating their taxes. The tax calculator can perform a wide range of tax calculations. By using this function, businesses can better monitor the tax period and reduce the likelihood of making mistakes in their tax calculations.
An automated report generator
Reports generated by specialized accounting software workflow can shed light on the company's financial standing, past performance, and future projections.
Analytical
In order to conduct a Strengths, Weaknesses, Opportunities, and Threats analysis, accounting software will need to rely heavily on analytics. In addition, businesses can monitor financial performance and receive detailed reports.
Manage Payroll
Every employee's salary must be tracked and managed efficiently. Accounting software calculates the sums owed to each worker over a given pay period. Simply entering the hourly or monthly rates and tax type is sufficient for accountants. The program can calculate salary, tax, and bonus payments.
Banking on the Internet
The ability to process payments is a built-in feature of accounting software. It's convenient because you can manage your finances and make payments in one place. Accounting software includes project tracking, bank account integration, and customer relationship management integration. A company's in-house accounting software must incorporate all of these features.
What is the Process of a Security Audit?
You can commission an audit to determine whether your company's IT is adequately protecting sensitive information. Your organization's IT policies and procedures and security controls are examples of internal criteria. For an example of external measures, we can look to laws of international and national organizations like ISO and the National Institute of Standards and Technology for their standards (NIST). Audit management software can be your best friend if you want to conduct security. An audit of your company's security measures will evaluate how well your current IT procedures meet industry benchmarks.
Why do we conduct security audits in the first place? This is why:
Information security audits are helpful because they reveal where your company is falling short and where it is succeeding in protecting sensitive data. Organizations that handle private information must conduct regular security audits to identify vulnerabilities and develop countermeasures.
What Is Cybersecurity Auditing?
By conducting a cybersecurity audit, you can ensure that your company's networks, devices, and data are safe from leaks, breaches, and criminal interference. There are three main approaches to evaluating the state of cybersecurity: audits, penetration testing, and vulnerability assessments, all of which involve live checks of the security of firewalls, malware, passwords, and other measures.
What Role Do Security Audits Play in an Organization?
In order to avoid liability and heavy fines, businesses should undergo regular security audits to ensure they are protecting their customers' personal information as required by law. Companies must remain compliant with ever-evolving federal regulations to avoid fines. A security audit should be performed regularly to ensure your company is always compliant with the latest regulations. Audit management software is the best option to make your work easier.
How much would it set you back to create your accounting program?
A business' next step after deciding on a software category is to estimate how much it will cost to create in-house accounting software. (Scale of Business, the desired quantity of new features, Safety Precautions, Hosting, Variable Count of Modules, A Complicated Design, Participants in the design process) These variables affect the overall price tag of developing accounting software.
Team members involved in development are:
Analyst
Project manager
Web designer/developer/designer
UI/UX designer, QA engineer, and DevOps engineer
The development time for accounting software is predicted to range from 1500 to 2500 hours. Because of this, the development cost of accounting software is susceptible to the software company's hourly rates. Hourly rates are flexible amounts but change based on the location and expertise of the development team. The smooth workflow of accounting software is very important.
For instance, the cost of accounting software development in the United States can reach $100,000, while the same work can be done for as little as $40,000 in other countries. In Asian countries like India, Bangladesh, and Pakistan, the price can go to less than 30k for simple accounting software. The above variables put the price tag on new accounting software anywhere from $1,000 to $500,000.
Safety Discretion
Due to the sensitive data, it handles, accounting software requires a very high level of protection. This is because the repercussions of losing financial data can be extremely severe. The following steps should be taken into account when selecting secure accounting software:
A Firewall Is a Barrier Between Networks:
Protecting accounting software from viruses and hackers requires a reliable network firewall.
Two-factor authentication:
To ensure the security of your financial data during transmission, think about using encryption. Using two-factor authentication to develop custom accounting software is recommended to ensure the software's high security.
Dependable software logic:
A well-thought-out piece of software logic plugs all security holes by minimizing room for error in financial calculations.
There are many types of accounting software, but it depends on your company's criteria and what features you might need. One thing is specific accounting software with an audit management system can be the savior of your organization because you can audit on security quite often. QISS by QIA can be your best option regarding audit management software. If you are looking to get a document control system, quality management software, document management software, and more, QISS can help you get your desired workflow.